Why Study Abroad in Sydney, Australia
Sydney continues to be a favorite destination for WSA students. Here are our top 9 reasons why studying in Sydney is so appealing:
1. PART OF ASIA PACIFIC
Sydney's Asia connection is a very important one for future looking American students. The latest blueprint policy is "Australia in the Asian Century" which sets a series of goals to seize upon Asia's rapid ascent as a global economic powerhouse. Australia enjoys strong regional trade, cultural connections with the Asia Pacific countries, in particular with China. The diversity of Australian society has been shaped to a large degree by proximity to and migration from Asia. Australia also has strong security ties to the region and is part of the ANZUS alliance with the US. Australia's recent election as a temporary member of the UN Security Council will strengthen its role as a broker and negotiator in the region. Through WSA's Sydney program, students will study trade, politics, history, current affairs, society and culture among many other important topics. Students should appreciate that its proximity to Asia makes Sydney a great stepping stone for international travel in the region. You won't have to go anywhere to notice that culinary influences from Asia (and Europe) have seeped into Sydney's food scene. Sushi, the eggnet, pho, Soup-filled dumplings and seafood galore!
2. INDIGENOUS HISTORY
Walking around the city of Sydney, you'll often hear the distinct sound of the didgeridoo played by members of Sydney's Aboriginal community to entertain tourists. There are Indigenous communities in Sydney whose ties to the area date back to Dreamtime as well as more than 1000 sites of Aboriginal culture and heritage in the area. In the Cadi Jam Ora Gardens you'll spot some of the plants that the Cadigal people (the first inhabitants in this area of the city) used for food and medicine. In the Australian Museum, there's a collection of artifacts such as didgeridoos and boomerangs. You can also listen to Dreamtime stories. There's lots of information on the history of white colonization and the impact of Government policy on the lives of the Aboriginal people as well. The largest permanent collection of Indigenous Australian art is housed in the Yiribana Gallery at the Art Gallery of NSW with free entry. Evidence of the culture is also found through rock carvings in the national parks and Muru Mittigar cultural center is about an hour away. Through WSA Sydney program, you'll have an opportunity to learn all about the history and culture of Indigenous Australians.
3. DIVERSITY AND CULTURE
Sydney certainly lives up to its title as a global city with nearly 32% of Sydneysiders born overseas. For example, Sydney has around 75% of Australia's Lebanese population. You'll find there are sizable British and Greeks expat populations and Sydney's multicultural demographic also gives students great exposure to Asian cultures. Aborigines make up about 2% of the resident population. Enormously respected by the gay and lesbian community, drag queen and Sydneysider Maxi Shield is an activist who continually helps to advocate to keep an open-minded Sydney. This makes for plenty of opportunities and diversity in nationality, ethnicity, religion, sexual orientation, etc. Sydney also has some great local food! How about tasting native kangaroo, emu or crocodile? Listen to some advice from Unbeatable Travel blog and take yourself on an "ethnic food tour" of Sydney and keep up with which restaurants are the talk of the town on Urbanspoon Sydney.
4. GLOBAL NETWORKS
Studying abroad means expanding your global network. WSA Sydney students are welcome to mingle with local students of an Australian university where classes are held and WSA facilitates student interaction across several university campuses in Sydney including Australian Catholic University (ACU) and the University of Technology (UTS). This allows students to enjoy the social life and opportunities that come with these connections. You'll also find the chance to build up your network of global contacts through your internship and other self-guided interests.
5. CITY OF STORIES AND CHARACTERS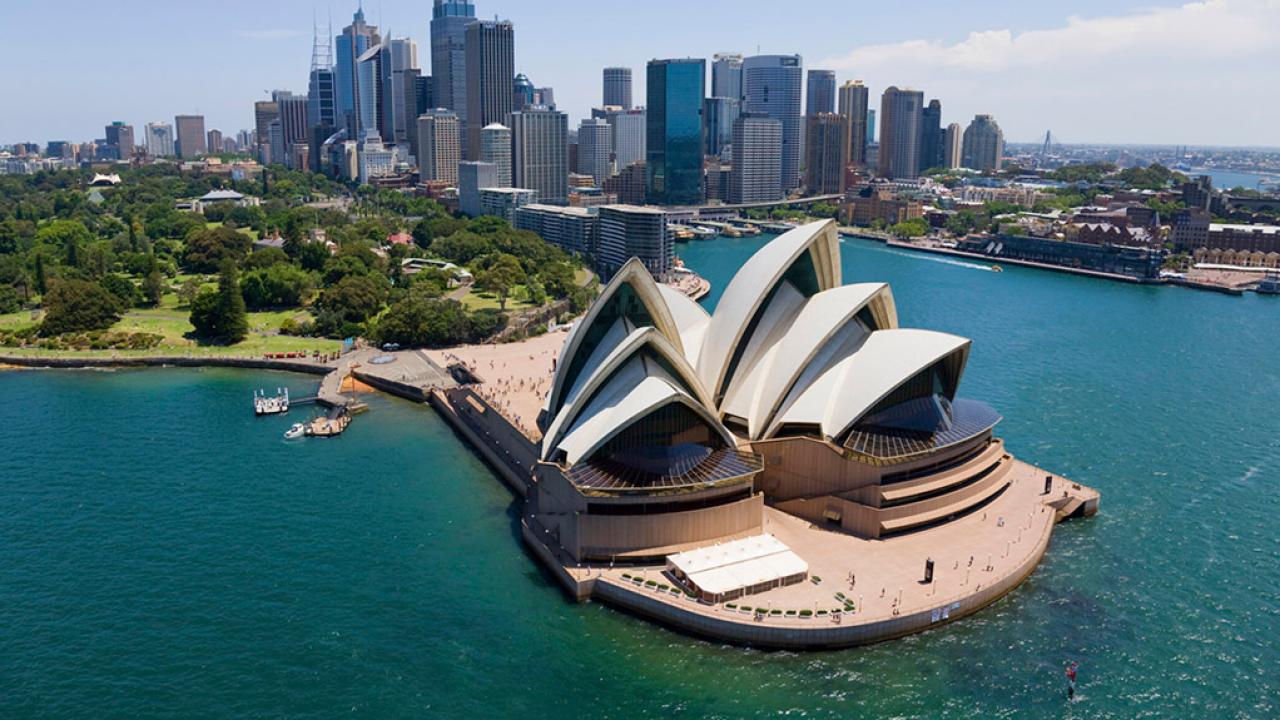 Sydney is Australia's largest city, and with more than four and a half million people around, you're bound to bump into a few that have interesting stories to tell. Or dig back through the years for inspiration. Woollarawarre Bennelong, for example, was a key Aboriginal figure in the early colony and for whom Bennelong Point is named where the Opera House now stands. Jack Mundey was a trade unionist who fought successfully to restore The Rocks area of Sydney. The story of Arthur Stace has fascinated and puzzled Sydneysiders for years. He is famous now for having written the word 'Eternity' all over the city for 37 years, over half a million times. Stace was a reformed alcoholic from a poor background who turned to Christianity later in life – hence his mantra of 'Eternity', but Australians are known for favoring the underdog and have made him somewhat of a hero. Time Out Sydney recently wrote an article on 30 Sydneysiders under 30 who are making a bit of noise in their field – theater, music, the arts, fashion….A few years ago Sydney was even voted the World's Friendliest City so you'll find it easy to make friends!
6. LANDSCAPE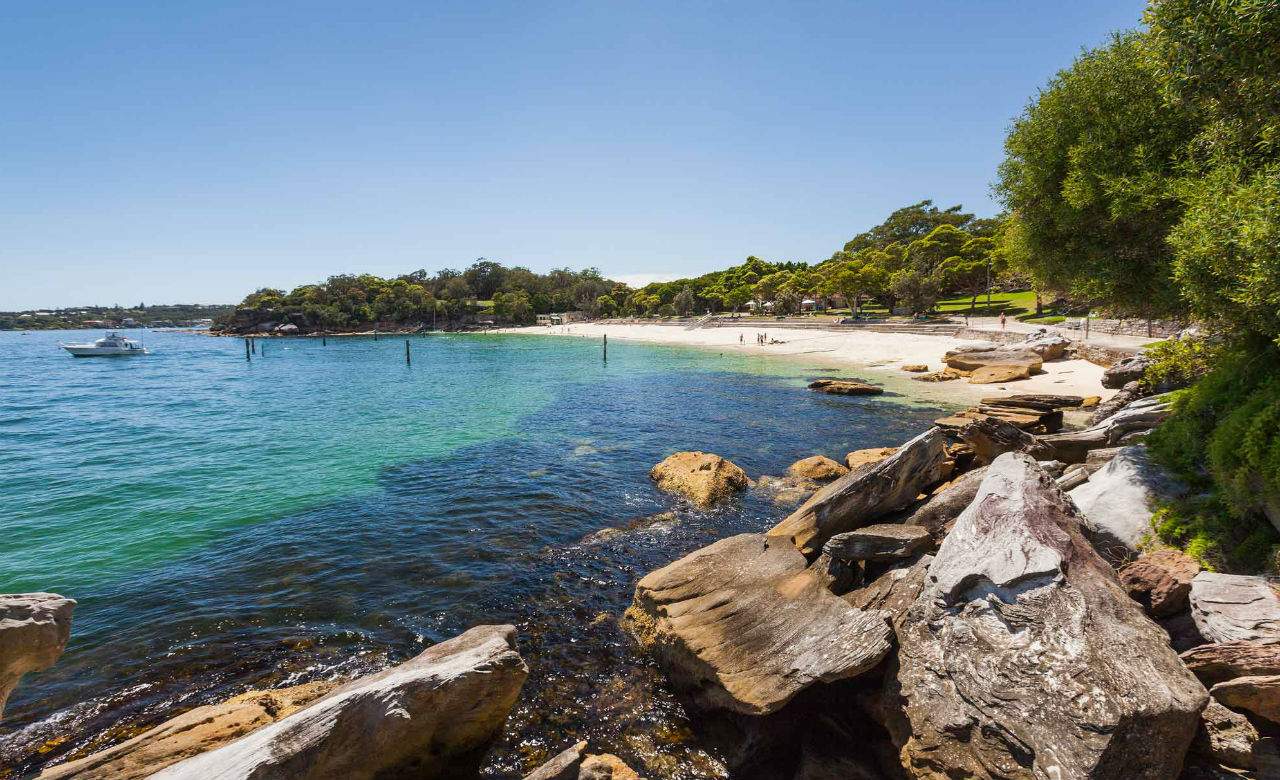 Did you know that Australia is tied with the US for having the most Natural World Heritage sites including Fraser Island, Great Barrier Reef, and Sydney's own, local Blue Mountains? Still looking for more? Think rain forests, swamps, deserts. New South Wales has more than 860 national parks and reserves. Take advantage of the bush walking tradition in Sydney and explore during your time abroad. Looking for a certain waterfall or limestone formation? Not to worry; trails that are generally well sign posted. Try a meet up group like meetup.com which has has bush-walking meet ups if you're overwhelmed with where to start or try Wild Walks. If you're looking for an unforgettable nature experience nearby, try walking through and watching the wildlife in the lush Blue Mountains of the Hinterlands.
7. LAID-BACK LIFESTYLE
Beyond an exciting, vibrant, urban lifestyle is a different, more chilled out side of the city. With plenty of nature at hand, the great outdoors is celebrated and enjoyed. Perhaps it's all the Australian sunshine (2426 hours annually) and relaxing sea salt in the air, but Sydneysiders are a pretty relaxed bunch. Beaches play a huge role in laid-back Sydney. There are somewhere around 150 beaches in the Greater Sydney area. Everyone knows about Manly Beach and Bondi Beach jammed with backpackers claiming their patch of sunshine. Search out some hidden gems like Lady Martin's Beach on Point Piper, the usually deserted Milk Beach or secluded nude beach Obelisk. Football, swimming, rugby and, of course, surfing – whether supporting a team or participating – is a passion for many. There are a lot of healthy lifestyle options available and a thriving cafe culture on the fringes of the city where people can sip flat whites and watch the world drift by. If you're looking for a quick relaxing weekend escape, head north to Hunter Valley, filled with heavy grape vines that create plenty of wine tasting options alongside delicious food.
8. ARTS
You'll notice there's a high appreciation for creativity in Sydney. Take a walk through Newtown and have a look at some impressive murals created by both local and international artists. May Lane, St Peters are two of the best places to hunt for street art. The area has an inspirational, young crowd and plenty of cafes and bars with live music where people gather to share ideas. Newton is also great area to sit back and take in the street style. Another neighborhood to scope out is Glebe. Also artsy, it's a multicultural suburban area that attracts students and backpackers making their way through the city. You'll notice, if you visit Bondi Beach, there is a council-sanctioned, legal graffiti area there as well.
9. FREE STUFF
One of the big perks of studying in Sydney is free stuff and who doesn't like free stuff? Some of the highlights include the beautiful Royal Botanic Gardens, monthly community festivals, Customs House (with a fantastic view of Circular Quay), heaps of weekly craft and farmer's markets (like Paddy's Organic Market, Glebe Markets, bustling Paddington Market with around 250 stalls, and the Bondi markets near Bondi Beach), bush walks (as mentioned above), and a festival every quarter (like the Sydney Festival, Crave festival, Art and About, etc). And of course the famous Sydney Harbour.
Have you already studied in Sydney? Are you considering it? For what reasons? Tell us why in the comments!